The Palliative and End of Life Care specialization will provide foundational knowledge and skills for nurses and possibly other health care professionals, to help individuals and families live well until death, across the lifespan, in all practice settings.
Nurses are integral to person-centered care, facilitating conversations with individuals and their families about their full range of needs-physical, psychosocial and spiritual at all stages of a chronic progressive illness. This certificate will foster awareness and understanding of the benefits of early integration of palliative care into plans of care.
The online approach focuses on learning within the context of practice and is flexible to meet student learning needs.
Graduate Certificate Connect Dates
UCalgary Nursing offers all Graduate Certificate courses online.
All courses in this program require students to attend instructor-led Connect Days, which are delivered online at scheduled dates and times (as listed in course outline). Students who do not attend Connect Days will normally be withdrawn from the associated course, as per the Graduate Calendar.
Student Connect days will continue as scheduled in a virtual format.
Jan. 13, 2024
WINTER 2024
NURS 672
January 13
May 4, 2024
SPRING 2024
NURS 674
May 4
June 24, 2024
SUMMER 2024
NURS 676
June 24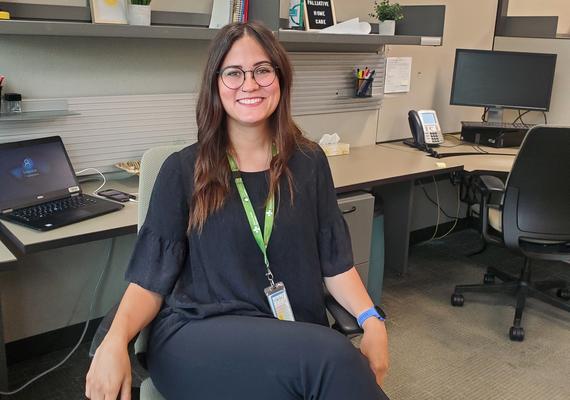 Palliative and end-of-life care graduate certificate geared towards health-care professionals in all practice settings
One of the newer offerings in the UCalgary Nursing graduate certificate program is aimed at those who support individuals and families to live well until death, across the lifespan
NURS 670 - Fall 2023
Philosophy and Principles of Palliative Care
This course will provide foundational knowledge of palliative and end of life care philosophy and practice principles; as an integrative approach to care, from diagnosis of a life-threatening illness to end of life crossing primary, tertiary and hospice settings. This course focuses on application and the implications for practice to help drive systems-level change around better integration of palliative care.
NURS 672 - Winter 2024
Optimizing Comfort and Quality of Living in Palliative and End of Life Care
This course will offer advanced specialized palliative care knowledge of common symptoms with the goal of developing expertise in optimizing comfort and quality of life for individuals and families. Students will also gain in-depth knowledge in assessing and treating complex symptoms, including pharmacologic and non-pharmacologic drug therapy selection, dosing, monitoring and titration relevant to patient/family goals of care.
*Prerequisite(s): NURS 670
NURS 674 - Spring 2024
Special Populations and Challenges in Palliative Care
This course will explore special populations and complex challenges in palliative care that are significant to the practice and delivery of palliative care. Study modules will include:
1) Complex Practice /Ethical Issues at the end of life (cardiopulmonary resuscitation, suffering, withholding and withdrawing life-sustaining treatments, Palliative Sedation, Medical Assistance in Dying)
2) Challenges and Care for Special Populations in Palliative Care: the bereaved, pediatrics, older adults, poverty/homelessness, rural populations, indigenous populations.
*Prerequisite(s): NURS 672
NURS 676 - Summer 2024
Specialized Practice Demonstration: Design and Leading Change in Palliative and End of Life Care
This course is a focused exploration of the principles of innovation, and practices for leading change in the complexity of an issue or population in palliative care. Students will apply design thinking, entrepreneurial practices and examine the value proposition and challenges of innovation in a palliative care context. Students will have the opportunity to explore the use of these frameworks in a real-world project.
*Prerequisite(s): NURS 674