Are you a UCalgary Nursing student with a desire to learn?
Are you full of questions and curiosity about nursing? Could you use some guidance and a few answers to those big questions? Consider becoming a mentee and working with a mentor, a practising nurse and graduate of UCalgary Nursing.
NurseMentor was created to connect you with people who can help.
"I could ask her questions about everything: the resume, the job search … but it was also, how do I approach this issue? How do I deal with this, or what is the reality when I'm in the work environment?"
Jacqueline Kresnyak
BN'18, former mentee
What it's like to be a mentee
Commitment & resources
As a mentee, you commit to being mentored by a registered nurse from September to April. This typically involves a time commitment of two to three hours per month.
You are expected to make the first contact with your mentor. Together you will establish how you want to communicate and what you hope to learn from each other.
Be curious
After students are matched and they make the first contact with their mentor, they should check in on a regular basis. In turn, mentors are expected to check in with their mentees and keep the conversation going.
You and your mentor will communicate regularly. Mentees ask questions, share personal experiences and the challenges and successes of being a nursing student.
Keep asking questions
As a mentee, you should feel comfortable asking questions and exploring ideas. Your mentor has volunteered to help you and provide encouragement.
Mentors are there to support you and offer constructive advice that will contribute to your professional and personal growth.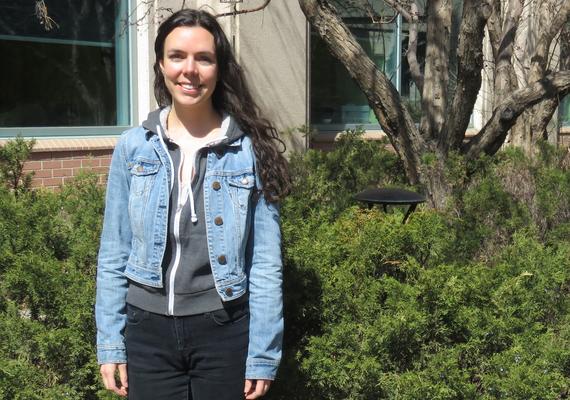 Student finds a caring mentor
Megan was nervous about entering the workforce and being a new nurse. Teaming up with a mentor, a practising nurse who helped her out and cheered her on, has really made a difference.

She encourages other nursing students to do the same: put yourself out there and ask for support!