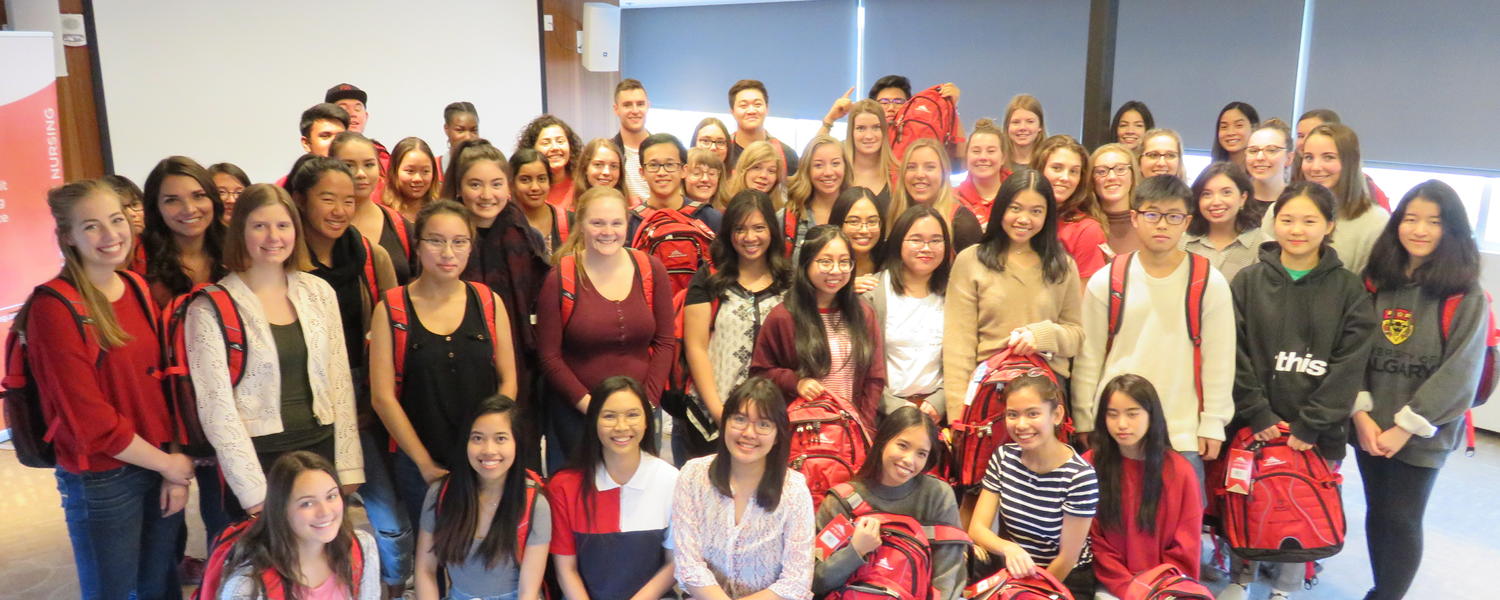 We've got your back
In 2018, UCalgary Nursing distributed backpacks to the Class of 2022, direct entry route.
Now we want to see how they - and you - have weathered the past four years!
#myredbackpacklife #ucalgarygrad
In the fall of 2018, we held our inaugural We've Got Your Back event which we had hoped would become an annual tradition in our faculty. We distributed over 100 high-quality red backpacks to all incoming direct-from-high-school (aka Direct Entry) nursing students with the hope they would proudly wear them and be able to identify and socialize with other backpack wearers.
Sadly, due to budget cuts and a global pandemic, this wonderful initiative only lasted three years.  But we are proud of those three years and of the first cohort - the Class of 2022 - who, we hope, made good use of them over the past four years.  Now the time has come to show us your backpack: did they make it through the nursing program unscathed? 
We want to see how they look after negotiating these undergraduate years with you and all the places they've gone!
Class of 2022, share your backpack photos with us by posting your photos and stories on Instagram, tag @ucalgarynursing and include the hashtags #myredbackpacklife #ucalgarygrad!
We are a small class and when we go to our Anatomy and Physiology class (mandatory for first-year nursing students) with 300 kinesiology students, you look around for a familiar face which is not easy to find. If someone has their backpack, it will make it easier.
Hailey Mollon-Robertson
First-year nursing student, Class of 2022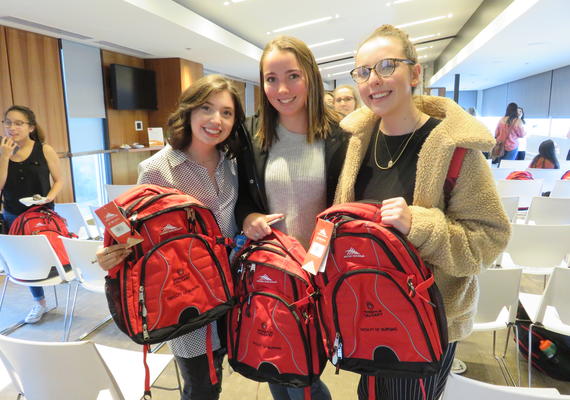 Students today, alumni tomorrow, nurses forever