Jan. 1, 2020
UofC closed Dec 24 @ noon - Wed Jan 1 inclusive.
Office re-opens Thursday Jan 2, 2020 
Jan. 3, 2020
OSCE for NURS 646
Jan. 6, 2020
Start of Winter 2020 term - Block Week
Jan. 13, 2020
Start of classes (check your course registration for any non-standard start dates)
Jan. 31, 2020
Tuition and Fee payment deadline
Feb. 14, 2020
Deadline to apply for Winter Conferral of Degree
Feb. 17, 2020
Alberta Family Day - UCalgary closed
March 31, 2020
Deadline to apply for Spring (June) Convocation
April 30, 2020
Thesis-based degrees: Last day to submit forms to the Faculty of Graduate Studies and thesis to The Vault to be eligible for Spring Convocation
April 30, 2020
Course-based degrees: Last day to complete all degree requirements for Spring Convocation.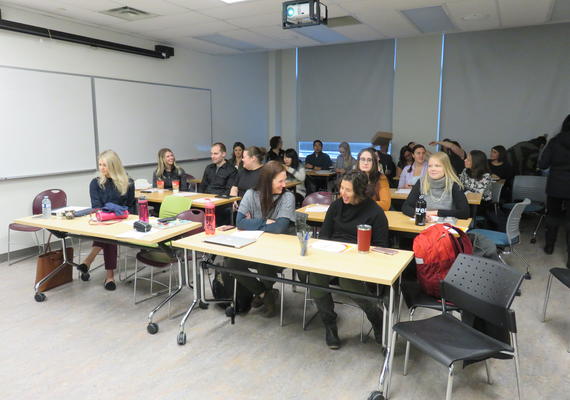 Nursing Graduate Students Association
NGSA is a student-led volunteer association which aims to create an open and collaborative environment for graduate students to engage in professional and personal growth
Faculty of Graduate Studies (FGS)
Visit the official website for Faculty of Graduate Studies to find the grad calendar, awards database, student supports and more.
Graduate Students Association (GSA)
The GSA represents the collective interests of graduate students to governing bodies of the university, all levels of government and the surrounding Calgary community.