The care of oncology patients is increasing in complexity and duration. Once, a disease that was treated traditionally (e.g., with surgery, radiation, chemotherapy), cancers are now treated with novel mechanisms and complementary therapies.
Further, with the advances in treatments, cancer is now being identified as a 'chronic illness.' The care needs trends of oncology patients are multi-faceted. Nurses are central to ensuring "that quality cancer care remains the focus as these trends reshape the delivery of care to the patient with cancer."
The Oncology Nursing specialization is comprised of four online courses with a focus on preparing nurses for advanced practice in oncology while offering University-level credentialling, or that lead to a graduate degree in nursing. The online approach focuses on learning within the context of practice and is flexible to meet student learning needs.
UCalgary Nursing offers all Graduate Certificate courses online.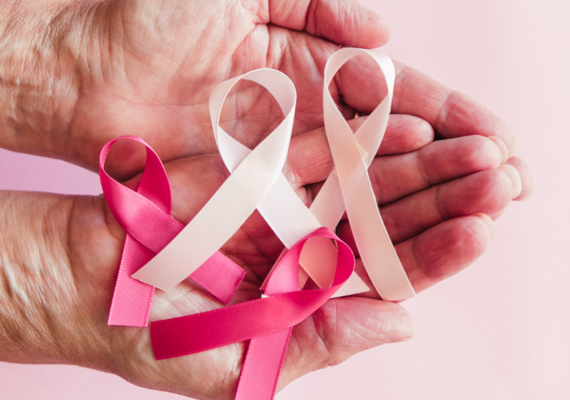 Cancer Awareness Month draws attention to need for oncology professionals
Similar to other UCalgary Nursing graduate certificates, the oncology nursing specialization offers four online courses over a one-year period with a focus on preparing nurses for leadership and research related roles. Each course builds on the last with a focus on preparing students for the increasing complexity of cancer care. The teaching expertise includes faculty members and a group from the Tom Baker Cancer Centre. 
NURS 680 - Fall 2023
Advanced Oncology Nursing Practice
Nursing roles in oncology are dynamic and expanding, largely based on the growing complexity of oncology care. The variety of oncology nursing roles will be identified and discussed. Students will learn about key concepts regarding these roles and evidence of the impact of these roles on patient experience and outcomes.
NURS 682 - Winter 2024
Enhancing Person-Centered Approaches to Cancer Care
The variety of ways that oncology nurses can contribute to person-centered care delivery will be examined. In this context, students will explore principles and practices of leadership and system transformation that can be advanced by specialized oncology nursing practice.
*Prerequisite(s): NURS 680
NURS 684 - Spring 2024
Nursing Roles in Oncology Research
An exploration of nursing roles in oncology research to explore trends and issues in nursing research. Students will utilize case studies and exemplars to expand their understanding of the variety of roles nurses play in oncology research
*Prerequisite(s): NURS 682
NURS 686 - Summer 2024
Advanced Oncology Nursing Design Project
Students will apply and synthesize learning from previous courses to systematically address a real-life practice challenge aimed at improving the quality of cancer care. In groups, students will select a project topic explored in Course 3. Healthcare leaders and practice mentors may be consulted as needed.
*Prerequisite(s): NURS 684