Short-term Volunteer Opportunities
Throughout the year, various short-term volunteer opportunities are available for you to engage and support our students, alumni and the university.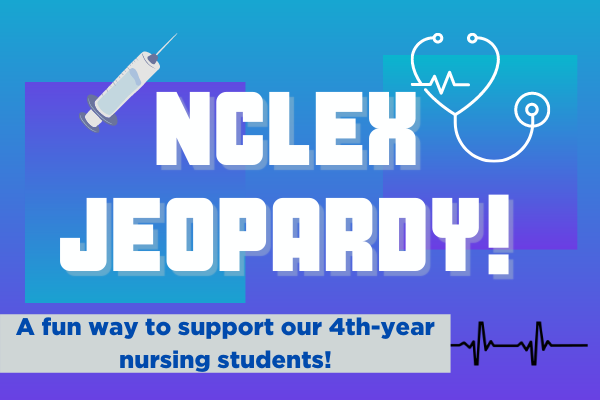 Would you like to support 4th-year nursing students in a fun and engaging manner?  The UCalgary Nursing Alumni Committee is seeking responsible and committed volunteers to participate as hosts in a virtual game of NCLEX Jeopardy. If you are friendly, fun and energetic, join us and help make this event a great success!
We will be hosting these fun learning-sessions for students over three days. As a host, you will be facilitating a virtual Jeopardy game via Zoom for a group of four (4) nursing students. Pre-developed game board/questions and answers will be provided, and an alumni committee rep will be present during the event for questions/concerns.
Next volunteer intake for this event will take place spring/summer 2022
Apart from having the chance to interact with and support current nursing students, as an NCLEX Jeopardy Host you will also:
Practice your facilitation skills in a fun manner
Increase your volunteer hours and add to your resume
Receive a certificate of completion that can be used towards your CARNA continuing competency portfolio
To be a host you will need:
Access to a computer with reliable internet connection
Zoom app (we will provide you with the appropriate links to join for your scheduled shift)
Your best Jeopardy Host smile
A short volunteer orientation will be held ahead of the event. This session will help ensure all volunteers are comfortable and ready for the event. We will provide you with all the information you need to be a successful NCLEX Jeopardy Host.
If you are interested in this opportunity to support our graduating students as they prepare to reach the next big milestone to start their nursing careers, don't hesitate to sign up today*!
Have more questions? Contact Erika Castillo at erika.castillo@ucalgary.ca.
*Please note, the number of shifts available is subject to the number of student participants. Volunteers will be confirmed on a first-come, first-served basis.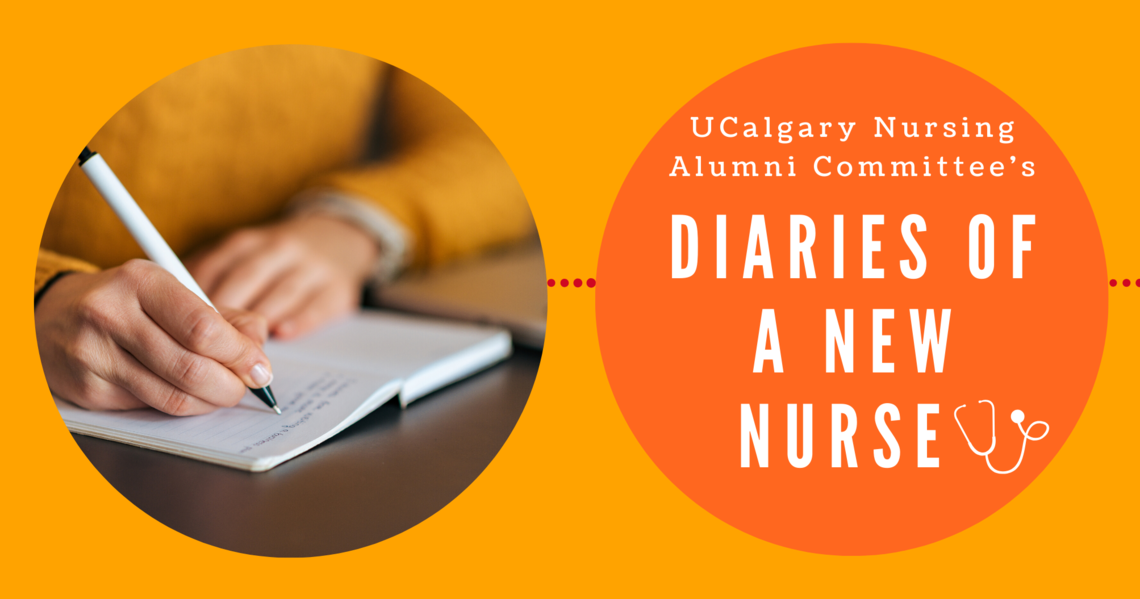 Diaries of a New Nurse Events
Diaries of a New Nurse is a series of informative sessions and wise words from nursing grads created to support students and new RNs as they transition to the profession. The various sessions in this series provide opportunities for nursing alumni to engage and support our students and new grads by volunteering as mock interviewers, speakers and more.
Brush up your interview skills!
The UCalgary Nursing Alumni Committee, in partnership with Career Services, is inviting nursing alumni back to campus to conduct mock interviews with Term 8 nursing students. These practice sessions will give graduating nursing students an appreciation of what to expect in a typical interview for a nursing position and the opportunity to refine their interview skills.
In addition to supporting students, you will have the benefit of:
A workshop with an experienced nursing recruiter to help develop your interviewing skills
The chance to practice your interviewing skills
A certificate of completion that can be used towards your continuing competency portfolio
As a mock interviewer, you and a fellow volunteer will be interviewing up to three students over a two-hour period – 30 minutes per interview with a 10-minute break in between each.
If you are interested in this opportunity to contribute your skills towards new nurses' job preparation, please sign up as volunteer mock interviewer.
Currently not accepting volunteers. Next intake will begin Winter 2022 term.