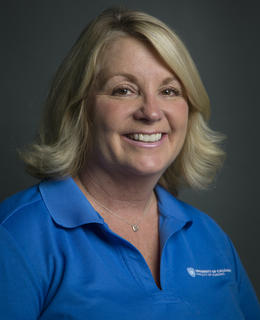 Nancy Histed
Positions
CSLC Monitor
Faculty of Nursing, Clinical Simulation Learning Centre
Background
Biography
Nancy is a Clinical Learning Simulation Centre (CLSC) Monitor who supports student learning outcomes by: refining lab and simulation design requirements in collaboration with faculty; preparing, setting-up and dismantling labs, classrooms and simulation suites, and performing maintenance and other duties to ensure the safe and effective operation of the CSLC.
Nancy joined the CSLC team in December 2017. Formerly a registered nurse who retired in 2008, Nancy spent most of her 20 year career working in the Post Anaesthetic Recovery Room. Due to her husband's career, she had the opportunity to work for various acute care hospitals within the western provinces.
Nancy enjoys working with the students to ensure they have the best possible environment for learning.
In her spare time, Nancy likes to read, golf and travel to visit family and all the cherished friends her husband and their two daughters have met over the years. Nancy is known for her hospitality and enjoys cooking up a feast for any of the holidays.