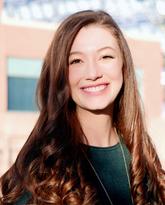 Jacqueline Wilson
Research Assistant, Trainee (PhD Student)
Research Staff
BN
University of Calgary, 2018
Research
Research Interests
Patient and Family Centered Care
Shared Decision-making
Patient Oriented Research 
Patient/Family and Provider Relationships
Patient reported outcome and experience measures
Health Services Research
Biography
Jacqueline is a Registered nurse, Doctoral student, and Research Assistant in the Benzies Lab. Jacqueline joined the Benzies lab as a Research Assistant during her Bachelor of Nursing in 2015, where she was supported through several undergraduate research awards. Research projects in which Jacqueline has been involved include: Welcome to Parenthood, FRAISE, and Alberta FICare™. Following the completion of her undergraduate degree in 2018, Jacqueline travelled to Uganda as a Queen Elizabeth II Diamond Jubilee Scholar where she engaged with a local school of nursing and midwifery on clinical work and research projects.
Jacqueline is currently completing her Doctor of Philosophy in Nursing with an interest in the identification, operationalization, and evaluation of strategies used by nurses to engage patients and their families to create collaborative relationships that facilitate patient and family centered care.
During her spare time, Jacqueline loves to spend time travelling, backcountry camping , and exploring the outdoors in rain, shine, or snow.
Awards
2021 and 2020 Alberta Children's Hospital Research Institute Graduate Scholarship
2021 and 2020 College and Association of Registered Nurses of Alberta Rising Star Award Nominee
2020 Alberta Strategy for Patient-Oriented Research Graduate Studentship in Patient Oriented Research
2020 Calgary Health Trust Florence & Lloyd Cooper Scholarship for Nursing Leadership
2020 Lorraine M. Wright Family Nursing Scholarship
2018 Queen Elizabeth Diamond Jubilee Scholar