The Faculty of Nursing Pursuit of Excellence Awards recognize the hard work, commitment and success of our students, faculty, staff, alumni and community partners in whom we take great pride. 
Due to COVID-19, we once again cancelled our annual luncheon, held during National Nursing Week, where we come together in person to celebrate our recipients and nominees. However, it is especially important during this time we recognize our committed community of health-care providers, including our wonderful UCalgary Nursing students, faculty members, staff and alumni. 
2022 Inspirational Undergraduate Student Award
Harsimrit Lakhyan (recipient)
Nominated by Jennifer Jackson
Nominated by Kara Sealock
Keelin Fenske (nominee)
Nominated by Zahra Shajani
2022 Inspirational Graduate Student Award
Jelena Komanchuk (recipient)
Nominated by Merilee Brockway
Ambereen Weerahandi (nominee)
Nominated by Shane Sinclair
Kate Wong (nominee)
Nominated by Nancy Moules
2022 Undergraduate Teaching Excellence Award
Ashleigh Harrison (recipient)
Nominated by Reagan Pomponio
Nominated by Natasha Lagadin
Carla Ferreira (nominee)
Nominated by Sim Lakhyan
2022 Graduate Teaching Excellence Awards
No nominations were submitted in this category this year.
2022 Excellence in Research Award
Lorelli Nowell (recipient)
Nominated by Nancy Moules
2022 Exceptional Alumnus Award
Brenda Marks (recipient)
Nominated by Kate Wong
Kirnvir Dhaliwal (nominee)
Nominated by Sarah Dewell
Arlene Johnston (nominee)
Nominated by Stephanie Ng
2022 Inspirational Mentor Award
Mia Torres Groves (recipient)
Nominated by Brenna Nagy
Nominated by Naomi Bell
Aniela dela Cruz (nominee)
Nominated by Kome Odoko
Jenny Langille (nominee)
Nominated by Liz Stockdale
Fadumo Robinson (nominee)
Nominated by Zahra Shajani
2022 Outstanding Team Award
Faulty of Nursing Clinical Placement Team and the Alberta Health Services Student Placement Team (recipient)
Zahra Shajani, UCalgary Nursing
Stacy Oke, UCalgary Nursing
Rachelle Dahlke, UCalgary Nursing
Darla Dickson, AHS
Jacqueline Albers, AHS
Jessica McAlpine, AHS
Nominated by Dave Patterson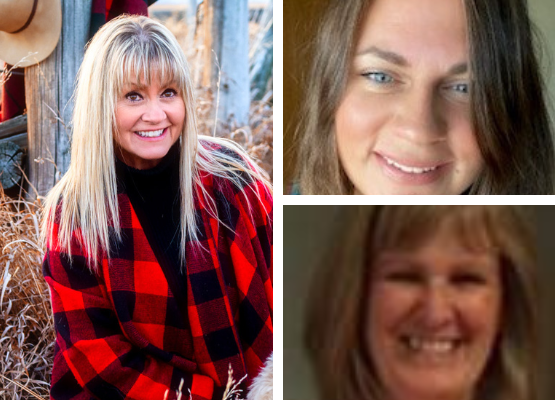 2022 Outstanding Support Staff Award
Chenwei Lian (recipient)
Nominated by Kathryn King-Shier
Erika Castillo (nominee)
Nominated by Stephanie Ng
2022 Committee's Choice Award
Fadumo Robinson (recipient)