Stackable Certificate Master of Nursing Program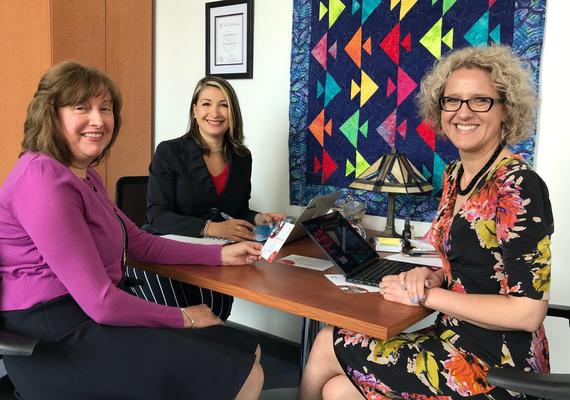 First-in-Canada program offers options for Master of Nursing
One-year graduate certificates offer professional development, laddering options for Master of Nursing completion, giving nurses and other health professionals new opportunities to enrol in graduate education.
Work, live, study and maintain your life balance
The graduate certificates in Advanced Nursing Practice I and II are designed to provide advanced nursing practice knowledge and practical experience for registered nurses who wish to acquire specialized skills.
The certificates will strengthen nursing professionals' knowledge and skills that are specific to their area of practice, and will support them to integrate role dimensions that include advanced clinical skills, organizational leadership, research, education, professional development and consultation to impact patient, provider, and health system outcomes.
The certificates will appeal to a wide audience of baccalaureate-prepared nursing professionals and other professionals from health-related disciplines who want to advance their careers in their current direct practice area, who want to transition into a new direct practice area, or who want to enter more senior education, leadership or management positions.
Each specialization within both certificates will be a cohort-based, one-year, part-time program, offered via blended delivery. The teaching and learning approaches employed will involve a combination of traditional face-to-face sessions (scheduled, compressed, in person classroom time) and online content delivery and interaction (video-conferencing, webinars, and podcasts).
The delivery model will allow students who live outside of Calgary to obtain graduate education at the Faculty of Nursing while continuing to work.
Contact the Faculty of Nursing Graduate Programs office for more information.
Stackable Certificate Master of Nursing Program
Indicate your intended specialization on the online application form. Options are:
Addiction and Mental Health  
Contemporary Topics in Aging
Innovations in Teaching and Learning
Leadership for Health System Transformation

Healthcare Innovation and Design
Applicants should indicate their first choice in specialization and an alternative second choice should their first choice be full.
Entry into specializations is on a first come, first served basis, with the following exceptions:
those who were unable to get their first choice of specialization for the Advanced Nursing Practice Certificate I will be guaranteed it if they re-apply for the Advanced Nursing Practice Certificate II and indicate that same first-choice specialization again.
Application portal for September/Fall 2021 admission will open soon, if you are interested in the Fall 2021 intake please Email our Admissions Officer @

nursgrad@ucalgary.ca
**All supporting documentation must be received by the deadline for applications to be considered complete and available for faculty to review.
Academic Requirements
The minimum admission requirements for the graduate certificate in Advanced Nursing Practice I  is equivalent to current admission requirements for master's studies in Nursing: 
Normally, a four-year baccalaureate degree in nursing or an equivalent degree from a recognized institution. Degrees and grades from foreign institutions are evaluated for their equivalency to those of the University of Calgary;
A minimum Grade Point Average of 3.00 (on the University of Calgary four-point system). This is based on the last two years of post-secondary study consisting of a minimum of 10 full-course equivalents or 60 units;
International students from around the world are eligible to apply for admission provided they meet the admission and professional licensure requirements.
For applicants required to provide proof of proficiency in English, submit a minimum TOEFL score of 580 (paper-based) or 97 (Internet-based test); IELTS score of 7.0; MELAB score of 83; PTE score of 68; or Level 3 on the International Foundations program.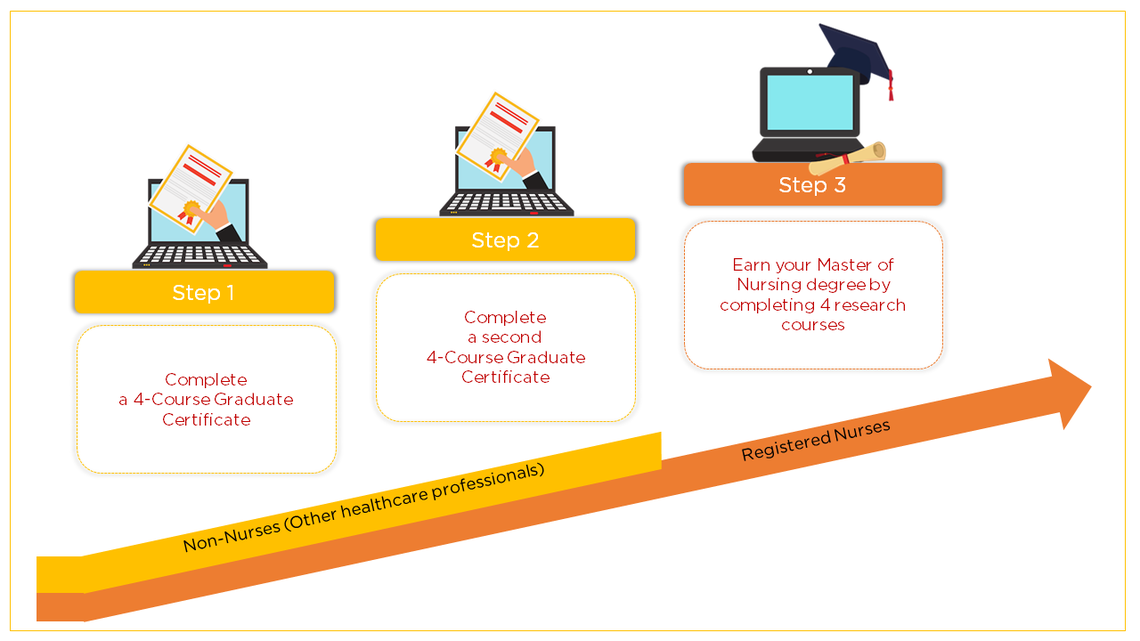 Students who successfully complete one specialization of the Graduate Certificate in Advanced Nursing Practice I and a second specialization of the Graduate Certificate in Advanced Nursing Practice II will be eligible to apply for admission into the Master of Nursing Laddered Certificate Pathway (course-based) degree and will receive advanced credit for the 24 units (4 full-course equivalents, or 8 half-course equivalents) of coursework completed. Students who experience interruptions in their studies or need an alternative plan to complete their studies will be addressed on a case-by-case basis.