UCalgary Nursing Alumni
Stay connected with a community of more than 7,500 nursing alumni from UCalgary and share your stories with us!
Celebrating Nursing Alumni 1974-2019
To mark our 50th year as a nursing school, we've released a history book that looks at the inspiring leadership, history and achievements of the Faculty of Nursing Alumni over the years.
This book would not have come together without the committed work of Janice Arbour (BN'88), Arlene Johnston (BN'79, MEd'81) and Lorraine Watson (BN'79, MEd'81, PhD'91) who searched archives, scoured their own notes (and memories) and canvassed former Alumni Committee members for their recollections. 

Enjoy this slice of history and take pride in your place within it.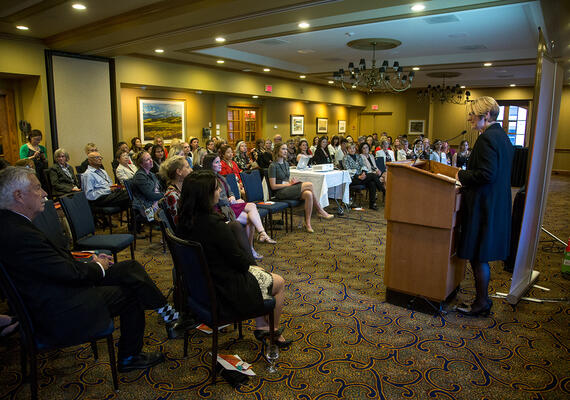 2019 Marguerite Schumacher Memorial Alumni Lecture
Save the Date for our 2019 lecture, a special event that will mark our 50th anniversary on Saturday, Sept. 28, 2019 at The Ranchmen's Club
New nurse finds friend and confidant in her mentor
'You just need a person who gets it,' says Laura McKenna of her NurseMentor match Jackie Kresnyak...
50 Years of Nursing
Join us as we celebrate 50 years of nursing education in Alberta.
Alumni Awards
Honours and awards for our Faculty of Nursing alumni
Publications
See full archives of our publications including Alumni Connections