UCalgary Nursing Alumni
Stay connected with a community of more than 7,500 nursing alumni from UCalgary and share your stories with us!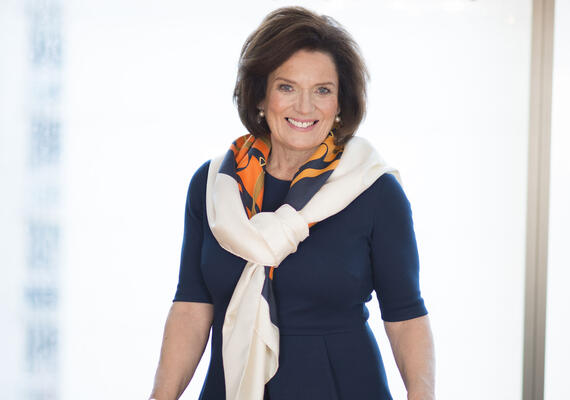 "Changing my mind"
Featuring Margaret Trudeau
UCalgary Nursing Alumni's annual Alumni Luncheon
Saturday June 8, 2019
Calgary Winter Club
Tickets: $50 each
This year's annual Alumni Luncheon, themed Golden Reflections, in honour of the Faculty of Nursing's 50th anniversary, will support a new scholarship that marks the occasion.
Margaret Trudeau is a Canadian icon, celebrated both for her role in the public eye and as a respected mental health issues advocate. From becoming a prime minister's wife at a young age, to the loss of both her son and her former husband, to living with bi-polar disorder, Margaret tirelessly shares her personal stories to remind others of the importance of nurturing the body, mind and spirit. She is the author of four books, including her bestselling title, Changing My Mind, which charts her life's ups and downs and her latest title, The Time of Your Life, which offers women an inspirational and practical approach to creating a healthy, happy, secure and satisfying future.
Ms. Trudeau will do a book signing at the luncheon.
Photo by Peter Bregg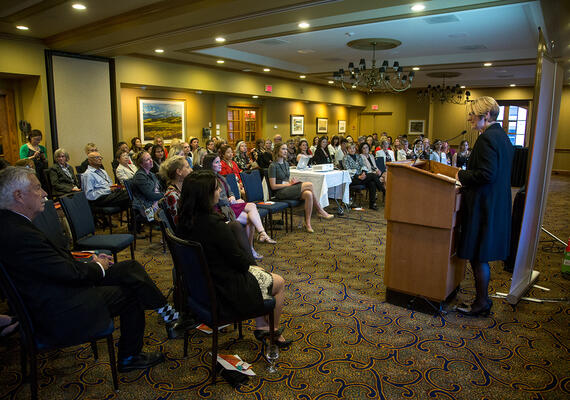 2019 Marguerite Schumacher Memorial Alumni Lecture
Save the Date for our 2019 lecture, a special event that will mark our 50th anniversary on Saturday, Sept. 28, 2019 at The Ranchmen's Club
50 Years of Nursing
Join us as we celebrate 50 years of nursing education in Alberta.
Alumni Awards
Honours and awards for our Faculty of Nursing alumni
Publications
See full archives of our publications including Alumni Connections