Alumni Committee Executive
We are a committed group of UCalgary Nursing alumni, happy to be an integral part of the faculty and to be leading initiatives and activities for our more than 8,000 graduates.
Members
Please feel free to engage with any of our executive members for more information. We hope you will consider joining us in this rewarding volunteer opportunity!
Bronze Committee
(graduated within the last nine years)
Pawan Chahal BN'17
Co-chair
I am currently employed at the Foothills Medical Centre and enjoy giving back to my community. Beyond being the Bronze Committee co-chair, I spend time volunteering with seniors and at the Calgary Distress Centre.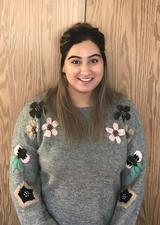 Suman Parmar BN'17
Co-chair
I'm currently working on a pulmonary medicine and thoracic surgery unit and hope to be working in adult ICU within five years. As a recent grad, I am happy to hear your suggestions for programming of interest to alumni who have graduated in the last ten years.
Silver Committee
(grad years from 10 to 24 years out)
Gold Committee
(grad years from the 25th year on)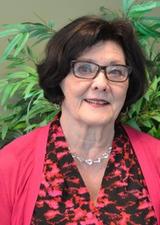 Judith Hanson BN', MN'83
Co-chair
As a nursing administrator and leader, I was instrumental in the transition from stand-alone, hospital-based administration to the Calgary Health Region and brought nurses together to achieve great success amidst a changing landscape. In August, I retired my teaching position in the undergraduate program after many rewarding years of teaching, but I remain active in research activities and community projects and as a member of the faculty's Engagement Committee. I am in my second year of chairing the Alumni Gold Committee.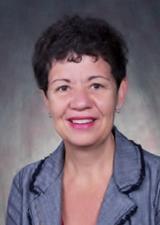 Rita Lisella BN'82, MN'91
Co-chair
Before retiring in 2015, I worked in the areas of general medicine, respiratory, cardiology and communicable disease as a staff nurse and manager. I was honoured to complete my nursing career at UCalgary Nursing (2003 – 2015) where I taught in the undergrad program and coordinated nursing practicums for undergraduate and graduate students. In 2014, I was awarded a University of Calgary Teaching award for Team Teaching. As a proud alum, I was president of the Nursing Alumni Committee between 2001 and 2005.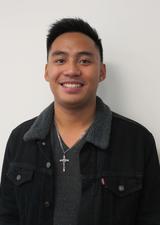 Wesley Fabroa
Undergraduate Nursing Society (UNS) representative
I am a 4th year student and am VP External on UNS. This year, UCalgary was proud to host the 2019 Canadian Nursing Student Association's National Conference in January and I acted as committee chair.
Dianne Dyer (BN'76, MN'93)
Elaine Fischer (BN'75),
Lisa Hunter (BN'12)
Julia Imanoff (MN'16)
Ellena Piccone (BN'11)
Kimberly Lo (BN'17)
Jenna Mullaney (BN'14)
Karla Sanchez
Alston Seto (BN'18)
Danielle Swerhone (BN'85)
Natalie Wiebe (BN'16)