Alumni Committee
We are a committed group of UCalgary Nursing alumni, happy to be an integral part of the faculty and to be leading initiatives and activities for our more than 8,000 graduates.
Executive Members
Please feel free to engage with any of our executive members for more information. We hope you will consider joining us in this rewarding volunteer opportunity!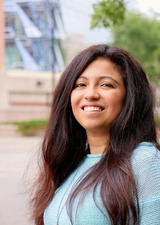 Karla Jansen BN'17, BSC'13
Co-president
Zeeyaan Somani BN'18
Co-president
"I graduated in December 2017 and now work as a Public Health Nurse in Calgary. During my undergraduate career, I acted as a representative on faculty committees, co-chaired the Year One Nursing Council and was a member of the Undergraduate Nursing Society (UNS). I have served as UNS Representative, Secretary, and Treasurer in the past for the Alumni Committee. Being a part of the Alumni Committee over the past few years has been rewarding, and has provided me with the opportunity to stay connected to the faculty and other incredible past alumni."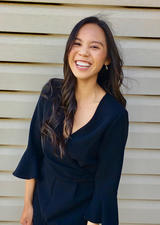 Arielle Manzano BN'18
Secretary
"While completing my BN, I became involved in several committees, serving as a vice president on the Year One Nursing Council and as the president of the Undergraduate Nursing Society. I am passionate about nursing leadership and am eager to inspire new alumni to remain connected with their alma mater. I work in Child and Adolescent Mental Health at the Alberta Children's Hospital and, in my free time, I play piano and have won accolades and awards over the years, both as a performer and instructor."
Suman Parmar BN'17
Treasurer
Bronze Alumni Leads
(graduated within the last ten years)
MJ Calungcaguin BN'17
Co-lead
"I'll never forget how fun, worthwhile, and fulfilling it was to be VP academic for both YONC and UNS. Leadership is my passion and I'm prophesying that engaging fellow alumni this year will be both exciting and rewarding!
Now that I've had some time to travel the world and become more confident in my role as an RN in the area of Child and Adolescent Mental Health, I'm ready to infect others with energy, inaugurate innovative ideas, and galvanize the committee to see them through."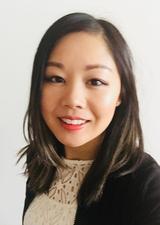 Cathy Le BN'15
Co-lead
"Currently in Vancouver, I am a second-year graduate student in the Master of Health Administration (MHA) program at the University of British Columbia, and a new Program Manager working with multidisciplinary teams to support transitions of care.
Prior to this move, I worked extensively in primary care and had the opportunity to develop and work as the first Primary Care Navigation Nurse in Alberta. With a passion for mentoring students, I am looking forward to supporting connections between alumni and future nurses."
Silver Alumni Lead
(grad years from 11 to 24 years out)
Gold Alumni Leads
(grad years from the 25th year on)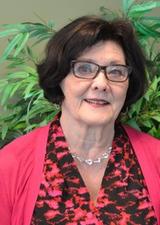 Judith Hanson BN', MN'83
Lead
As a nursing administrator and leader, I was instrumental in the transition from stand-alone, hospital-based administration to the Calgary Health Region and brought nurses together to achieve great success amidst a changing landscape. In August, I retired my teaching position in the undergraduate program after many rewarding years of teaching, but I remain active in research activities and community projects and as a member of the faculty's Engagement Committee. I am in my second year as the Gold Alumni Co-Lead.
Laura Ashburn (BN'03)
Katherine Bright (BSc'00, BN'05, MN'14)
Julia Imanoff (MN'16)
Yeny Lara (BN'17)
Jessica Parmar (BN'18)
Danielle Swerhone (BN'85)
Kate Wong (BN'12)
Chaltu Abdulrhman (UNS-Alumni Rep)
Jarienne Amarante (NGC-Alumni Rep)