Our Faculty of Nursing alumni are celebrated annually with honours and awards for their outstanding contributions to research, teaching, service, academic achievement, volunteerism and for their contributions to their fields of study. We celebrate them here and recognize their excellence.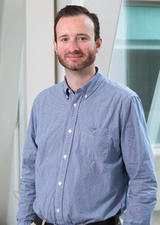 Brendan Webster, BN'09
Exemplary Service Award, Alberta Occupational Health Nurses Association (AOHNA)
Brendan Webster's contributions to campus wellness — as well as his contributions to occupational health nursing as a whole — have earned him this recognition. In addition to his support on established staff wellness initiatives, Webster and his team are developing new training and awareness programs.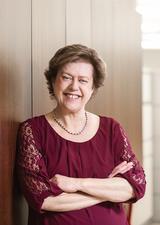 Diane Pyne, BN'77
CARNA* Nursing Excellence in Administration Award
Diane Pyne, MHS, RN is a senior project manager at Corrections Health who was instrumental in developing a new model in health services at the Edmonton Remand and Red Deer Remand Centres.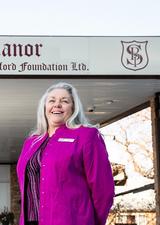 Brenda Hannah, BN'77
CARNA* Lifetime Achievement Award
In her 40 years of nursing, Brenda Hannah, MSc, RN has made a profound impact on the profession as a motivator, mentor and leader. She is an administrator at Clifton Manor, a long-term care facility in Calgary.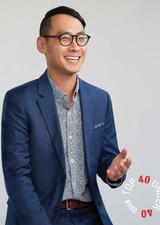 Derek Luk, BN'07
Avenue Calgary Top 40 Under 40
Derek Luk founded a start-up to improve employee mental health through app-based and in-person mindfulness training.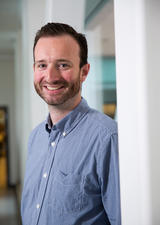 Brendan Webster, BN'09
UCalgary UMake a Difference Award
Brendan Webster is an Occupational Health Nurse with Staff Wellness in Risk. He won a 2018 UCalgary UMake a Difference Award in the Positive Work Environment and Community category.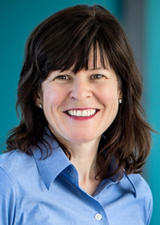 Stacey Dalgleish, MN'91
CNA Order of Merit for Clinical Practice
Stacey Dalgleish is a neonatal nurse practitioner at the Foothills Medical Centre who received the Clinical Practice Award from the Canadian Nursing Association in 2018. 
2017
2016
Mia-Bernadine Torres RN, BSc (BN'15)
CARNA* Rising Star
 
Stacey Dalgleish (MN'91)
CARNA* Excellence in Clinical Practice
2015
Tyler Hume RN (BN'13)
CARNA* Rising Star
 
Alexis Mageau (MN'93)
CARNA* Nursing Excellence in Clinical Practice
 
Nancy Moules (BN'95, MN'97, PhD'00)
CARNA* Nursing Excellence in Education 
 
Nancy Moules (BN'95, MN'97, PhD'00)
CASN* Award for Nursing Education
 
Dianne Tapp (MN'93, PhD'97)
CASN* Award for Academic Excellence
2014
Sharon Kelly (BN'80)
CARNA* Nursing Excellence in Clinical Practice
2013
Norma Jackson (BN'84)
CARNA* Lifetime Achievement Award
 
Sheri Ewing (MN'08)
Queen Elizabeth II Diamond Jubilee Medal
2012
Carol Ewashen (MN'87, PhD'05)
CARNA* Nursing Excellence in Education 
2011
Sherri Melrose (BN'79)
CASN* Award for Nursing Education
 
Nancy Moules (BN'95, MN'97, PhD'00)
CARNA* Nursing Excellence in Research 
 
Lorraine Watson (BN'79)
CASN* Award for Academic Excellence
2010
Petra Hortopanu (BN'08)
CARNA* Rising Star 
2009
Allison MacGregor (BN'04)
CARNA* Nursing Excellence in Clinical Practice
 
Jacqueline Simms (BN'92, MN'95)
CARNA* Committee's Choice
2007
Danelle Schuetzle (BN'06)
CARNA* Rising Star
2005
Judy McLeay (BN'83)
CARNA* Nursing Excellence in Administration
2004
Marion Stotts (BN'97)
CARNA* Nursing Excellence in Education
2003
Catherine Michalenko (MN'98)
CARNA* Nursing Excellence in Education 
2002
Catherine Stanners (BN'86)
CARNA* Nursing Excellence in Administration
 
Arlene Kent-Wilkinson (MN'93)
CARNA* Nursing Excellence in Education 
2000
Berna Moss (BN'92)
CARNA* Lifetime Achievement Award
1999
Patricia Picherack (BN'88, MN'01)
CANO Schering Lectureship Award for Excellence in Oncology Nursing
* CARNA: College & Association of Registered Nurses of Alberta
* CASN: Canadian Association of Schools of Nursing
* CANO: Canadian Association of Nurses in Oncology