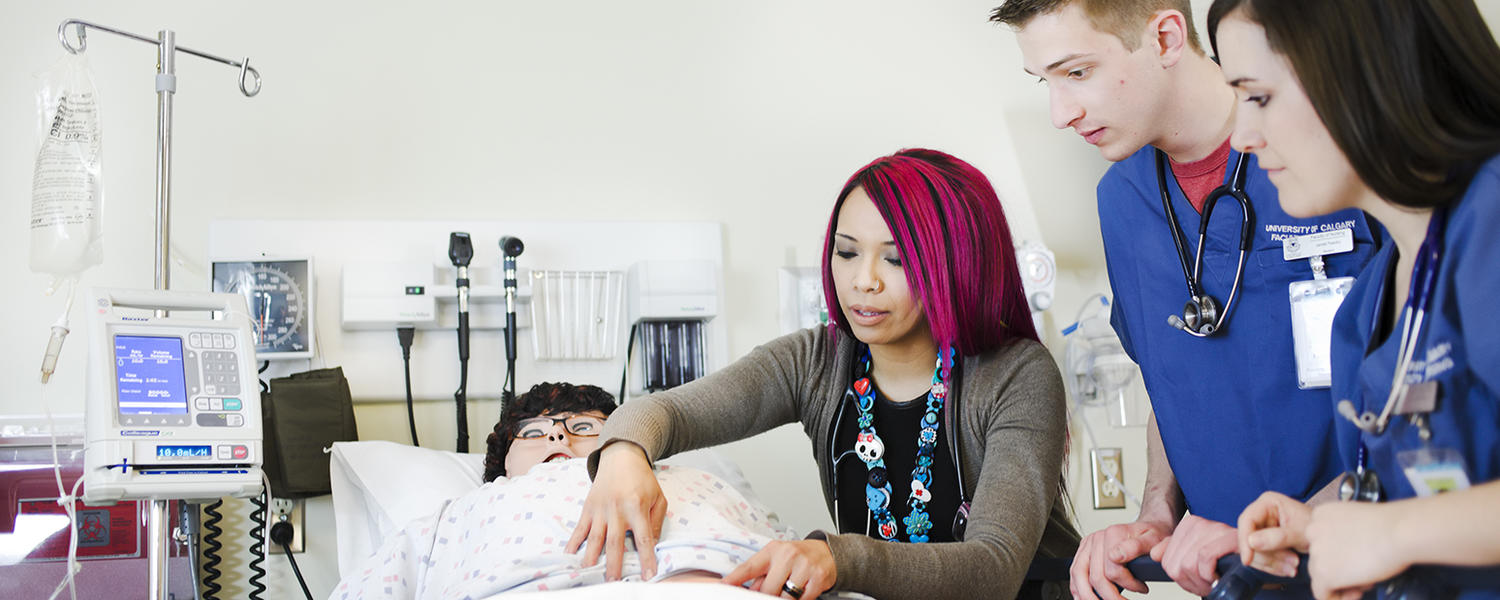 Advancement of Nursing Education
We are pursuing
National prominence for excellence in nursing education
Key areas of focus
Technology and teaching innovation 
Curriculum evaluation and evolution 
Leading faculty development for teaching excellence  
The Collaborative for Advancement of Nursing Education will engage faculty in scholarship and research that improves curriculum and teaching practices, facilitates creative innovation to integrate technology in teaching and learning, and prepares faculty to be the best teachers they can be.
With students at the centre of our teaching mission, we are committed to creating learning environments that foster discovery, creativity, clinical excellence and an appetite for lifelong learning.
Our scholarship and research will provide evidence-informed guidance for teaching, learning, curriculum development and evaluation. Ongoing inquiry among students, faculty, alumni and employers around excellence in nursing education and practice, and how to promote it are key commitments within this research priority.