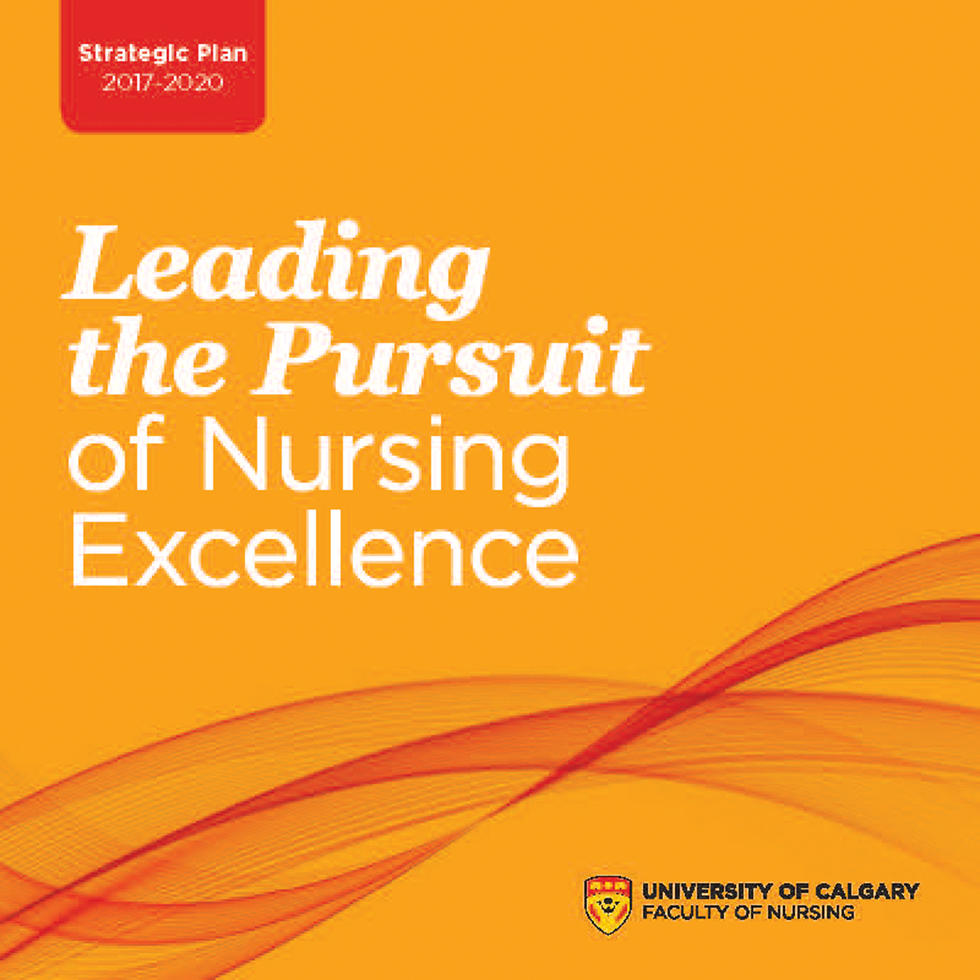 The University of Calgary's Faculty of Nursing fosters an environment of leadership, engagement and inquiry that underpins all our activities: teaching, learning, research and community service.
Leading the pursuit of excellence means that we have a clear sense of a preferred future for nursing. We focus on goals and activities with passion and resolve, determined to make a difference. We are ambitious, creative, inspired by those we serve, impatient for change and informed by evidence.
Toolkit
Please feel free to download and share these resources for the Faculty of Nursing Strategic Plan 2017-2020.
Photos from Strategic Plan Launch
On March 22, 2017 the faculty launched its 2017-2020 strategic plan, Leading the Pursuit of Nursing Excellence. The four-year plan outlines a framework for students, faculty, staff and partners to work together to impact the future of nursing.