UCalgary Nursing Strategic Plan
2021-24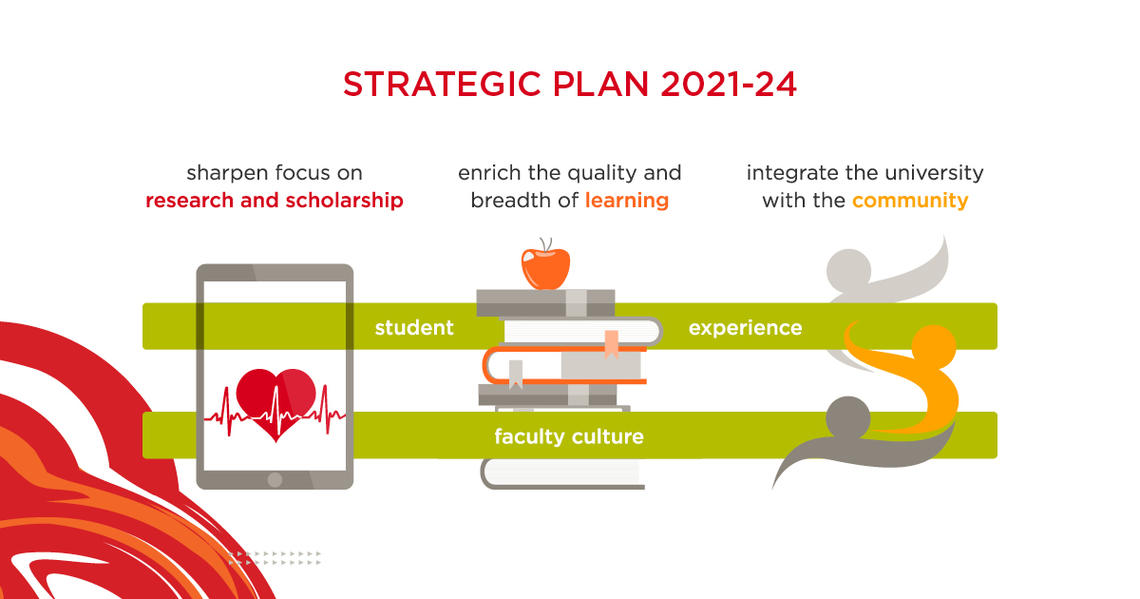 Student Experience
We cultivate an environment where students develop confident and resilient
identities as nurses, health advocates and change agents.
Faculty Culture
We foster an engaged culture of learning and development so we may become more resilient as individuals and as an organization within our community.
Inclusivity
We recognize and respect diversity, engaging within our differences and striving for all to feel valued and supported.
Respect
We foster a supportive environment that upholds personal dignity through interactions characterized by integrity and courtesy.
Compassion
We seek to understand and respond to the needs and suffering of humanity through action-oriented caring.
Courage
We think creatively and act with commitment and integrity
even when it is difficult.
Wellbeing
We focus, individually and collectively, on promoting all
aspects of health in our work, study and personal lives.
Faculty of Nursing honours community of health-care providers for National Nursing Week
Meet the nursing students, faculty, staff, alumni and community partners who are recipients of 2022 Pursuit of Excellence Awards <br /> ...
Major Milestones
Review progress to date and upcoming events
Aug. 28, 2019
At Nursing Council, followed by the faculty and staff retreat, faculty and staff were encouraged to weigh in on the vision, mission and core values as set out in the 2017 strategic plan Leading the Pursuit of Nursing Excellence.
Nov. 5, 2019
Nursing Caucus is a forum for discussion, debate and information exchange within UCalgary Nursing. As the last agenda item at this meeting, attendees were asked to comment on the recommendations for "conversation station" topics at the upcoming open house on the new strategic direction.
Nov. 25, 2019
Strategic Plan 2021-2023 Open House 
Attendees offered suggestions at one or all six conversation stations focused on strategic areas of priority to help shape UCalgary Nursing for the next three years and beyond.
Aug. 24, 2020
Faculty of Nursing's 2021-24 Strategic Plan, Nursing excellence through leadership, innovation and resilience, is launched.