Peer Mentorship Committee
This student-led group hosts inclusive events and connects undergraduate nursing students across all semesters 
Vision
The Peer Mentorship Committee aims to empower students to create a self-sustaining and supportive student community/environment within the Faculty of Nursing. We are driven to executing innovative events that recognize and target the social needs of all undergraduate nursing students. 
Mission
The Peer Mentorship Committee is a student-led group dedicated to enhancing peer mentoring through small groups and a series of events to help support and connect all undergraduate nursing students. The group consists of nursing students from various years to provide academic and social support within the nursing faculty.
What we do
We work to connect nursing students in all semesters to promote an integrated and supportive environment to help them  thrive throughout their undergraduate nursing experience. Peer mentorship hosts inclusive events and connects nursing students to provide a foundation of support. 
Harneek Kapoor
Class of 2021
I'm a second-year direct entry student. I wanted to explore my interest of science and medicine and found the best fit in the discipline of nursing. In the near future, I see myself working in mental health or geriatrics nursing. I have been a part of several university clubs. However, Peer Mentorship, through which I have made many friends and connections, has helped me the most, both socially and academically. I hope to stay involved with the club, and help other students discover the same opportunities I have had.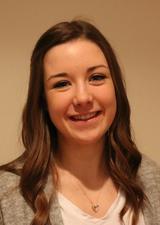 Alyssa Braybrook
Class of 2020
I'm a third year nursing student. Similar to many of my colleagues, I was drawn to nursing by a desire to help others and an interest in anatomy and exploring human body functions. In the future, I aspire to pursue a career in maternity nursing or in an out-patient setting. Throughout my schooling thus far, being involved in peer mentorship has allowed me to connect with peers in a supportive environment, take on leadership roles, and opened up social and academic opportunities.