Peer Mentorship Committee
This student-led group hosts inclusive events and connects undergraduate nursing students across all semesters 
Vision
The Peer Mentorship Committee aims to empower students to create a self-sustaining and supportive student community/environment within the Faculty of Nursing. We are driven to executing innovative events that recognize and target the social needs of all undergraduate nursing students. 
Mission
The Peer Mentorship Committee is a student-led group dedicated to enhancing peer mentoring through small groups and a series of events to help support and connect all undergraduate nursing students. The group consists of nursing students from various years to provide academic and social support within the nursing faculty.
What we do
We work to connect nursing students in all semesters to promote an integrated and supportive environment to help them  thrive throughout their undergraduate nursing experience. Peer mentorship hosts inclusive events and connects nursing students to provide a foundation of support.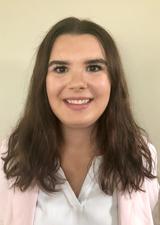 Brenna Nagy
"As a student in my third year of nursing I understand the struggles and the need for peer support for other students in the faculty. This is why I am proud to be one of this years co-chairs of peer mentorship. Being able to share knowledge and give tips and tricks to younger students is something I really enjoy, it is great how this faculty is so interconnected throughout the years. I choose nursing because I was fascinated by the combination of science and social skills, in theory I love learning patho and the process behind conditions but I also love being on the floor and being able to interact with my patients. This is why I love nursing, you get the opportunity to meet and talk to real people and feel like you are really helping while also having the background knowledge and critical thinking skills to be successful. This far in my degree, I have enjoyed my acute care placements, so in the future I would like to end up in intensive care, emergency or an acute medical-surgical unit!"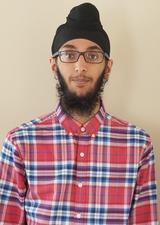 Sanjeev Sidhu
"I'm a third-year nursing student. I took an interest in the nursing profession as it is unique and differentiates itself from other disciplines. The combined application of the field of science and the arts has further drawn me in. In the future, I see myself working as a medical-surgical nurse and aspire one day to work in the operating room. Through my involvement in the Peer Mentorship Committee, I have been able to enjoy interacting with nursing students and share in various opportunities and experiences. I hope to foster new connections among faculty members and help connect peers into a welcoming environment."