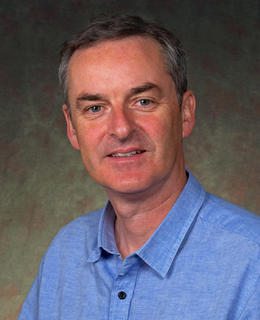 Graham McCaffrey, RN, BA, PhD
Positions
Associate Professor
Faculty of Nursing, Faculty
Background
Educational Background
PhD Nursing, University of Calgary, 2012
BN Nursing, Athabasca University, 2007
BA History, University of Cambridge, 1983
Registered General Nurse St. Mary's School of Nursing, 1987
Biography
Dr. McCaffrey's research interests are nursing and humanities and trauma-informed care in addictions and mental health. He has a clinical background in mental health nursing and has always viewed mental health in relation to socio-cultural contexts. He wrote the book Nursing and Humanities (Routledge, 2020) which is the first treatment of the relationship between nursing and humanities. He is a member of the Advisory Council of the Canadian Association for Health Humanities. He has expertise in hermeneutic research and has presented at the Canadian Hermeneutics Institute and the North American Society for Philosophical Hermeneutics on themes including interpretation of poetry from a nursing viewpoint and links between Kearney's carnal hermeneutics and nursing.
Research
Areas of Research
Trauma informed care
Exploring how trauma-informed care is understood and taken up in practice across different settings and organizational environments. Analyzing implications of trauma-informed viewpoints for culturally sensitive care and cultural/historical context of intergenerational trauma. Implications of trauma-informed perspective for orthodox diagnostic reasoning and definitions. 
Health humanities
Disparate uses/applications of humanities methods and materials for analysis of health, illness, healthcare, promotion of health in practice settings, and professional education.
Articulation of nursing standpoint applying humanities, eg through interpretive research, arts based research, or focusing on relational experience as essential aspect of nursing practice.
Website: https://nursinghumanities.ca/ 
Hermeneutic research
Ideas in hermeneutic philosophy that have application for research and analysis of nursing or health related questions. Developments in hermeneutics and phenomenology in embodied cognition, enactivism, and carnal hermeneutics for their value to a practice profession. 
Participation in university strategic initiatives
Courses
| Course number | Course title | Semester |
| --- | --- | --- |
| NURS 614 | Therapeutic Practices (Addictions and Mental Health Certificate, course #2) | Winter 2022 |
| NURS 705 | Philosophy of Science in Nursing | Fall 2021 |
| NURS 385 | Discipline and Profession of Nursing II | Winter 2022 |
| NURS 549 | Addictions and Mental Health Nursing | Fall 2021 |
| NURS 705 | Philosophy of Science in Nursing | Fall 2020 |
Awards
Pursuit of Excellence Graduate Teaching Award,

Faculty of Nursing, University of Calgary.

2021
Publications
Nursing and Humanities.

Graham McCaffrey. Routledge. 128. (2021)

Nursing and Humanities.

Graham McCaffrey. Website and blog. (2022)

But is it hermeneutic enough?: Reading for methodological salience in a scoping review of hermeneutics and implementation science.

McCaffrey, G, Wilson, E., Jonatansdottir, S., Zimmer, L., Zimmer, P., Graham, I., Snadden, D., & MacLeod, M. . International Journal of Qualitative Methods. (2022)

Lot's Wife: An exploration of nursing and calls, guided by two poems.

McCaffrey, G.. Journal of Applied Hermeneutics. (2022)

Making sense in nurse education. In Complexity and values in nurse education: Dialogues on professional education .

McCaffrey, G. (Book editor, M. Lipscomb). Routledge. (2022)

Pragmatism as a philosophical foundation to integrate education, practice, research and policy across the nursing profession.

Dolan, S., Nowell, L., & McCaffrey, G. . Nursing Philosophy. (2022)

Kasulis' intimacy/integrity heuristic and epistemological pluralism in nursing.

Graham McCaffrey. Nursing Philosophy. (2021)

Communities of practice: Acknowledging vulnerability to improve resilience in healthcare teams.

Delgado, J., de Groot, J, McCaffrey, G., Dimitropoulos, G., Sitter, K.C., & Austin, W. . Journal of Medical Ethics. (2021)

A humanism for nursing?.

Graham McCaffrey. Nursing Inquiry. (2019)

Touching from a distance: Nursing and carnal hermeneutics.

Graham McCaffrey. Journal of Applied Hermeneutics. (2019)

CHI 2018 – The politics of displacement.

Graham McCaffrey. Journal of Applied Hermeneutics. (2018)

Youth strengths arise from the ashes of adversity.

Candace Yvonne Lind; Christine Ann Walsh; Brenda L. Juby; Mary-Lynn Wardle; Bjorn Johansson; Graham Philip McCaffrey. International Journal of Adolescence and Youth. (2018)

Bringing a novel to practice: An interpretive study of reading a novel in an undergraduate nursing practicum course.

Tom Rosenal; Roberta Jackson; Graham McCaffrey; Jennifer Lynne Langille; Lorraine Venturato; John David Patterson. Nurse Education in Practice. (2017)

The Suffering of Chronic Pain Patients on a Wait List: Are They Amenable to a Loss Intervention?.

Eloise Carr; Graham McCaffrey; Mia Maris Ortiz. Canadian Journal of Pain. (2017)

Factors associated with pregnancy-related anxiety in Tanzanian women: a cross sectional study.

Wall, V., Premji, S.S., Letourneau, N., McCaffrey, G., & Nyanza, E.C. . Journal of Epidemiology and Community Health. (2018)