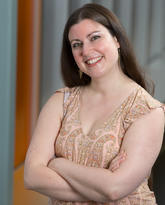 Catriona Hippman
Postdoctoral Fellow
Research Staff
PhD Interdisciplinary studies
University of British Columbia, 2020
MSc - Genetic counselling
University of British Columbia, 2007
BSc - Biology
Queen's University, 2005
BA (Honours) - Psychology
Queen's University, 2004
Preferred method of communication
Email
Research and teaching
Research Interests
Perinatal mental health
Health service delivery
Patient-oriented research
Feminist, constructivist research
Pharmacogenetics
Decision-making
Biography
Dr. Catriona Hippman is a Postdoctoral Fellow with a focus on promoting maternal mental health. Her vision is for all women to feel empowered to care for their mental health, and her mission is to improve women's reproductive mental health through translational research.
She completed her PhD in 2020 in the UBC Interdisciplinary Studies program, co-supervised by Dr. Jehannine Austin and Dr. Lynda Balneaves. Dr. Hippman's doctoral work focused on how we can better support women who are trying to decide whether to take antidepressants during pregnancy.
Dr. Hippman's fellowship work with Dr. Dawn Kingston will investigate models of care for supporting women requiring hospitalization for acute postpartum mental illness.
She also trained clinically as a genetic counsellor, and has been a certified genetic counselor since 2009.